The Future of Cloning is Smarter and Faster
Improve your core molecular biology procedures, and improve your results
New and Noteworthy

Explore SnapGene Academy
Master SnapGene and key concepts in cloning with our new online learning center, SnapGene Academy. Containing over 50 video tutorials taught by scientific experts, SnapGene Academy helps you advance your skills across multiple molecular biology courses.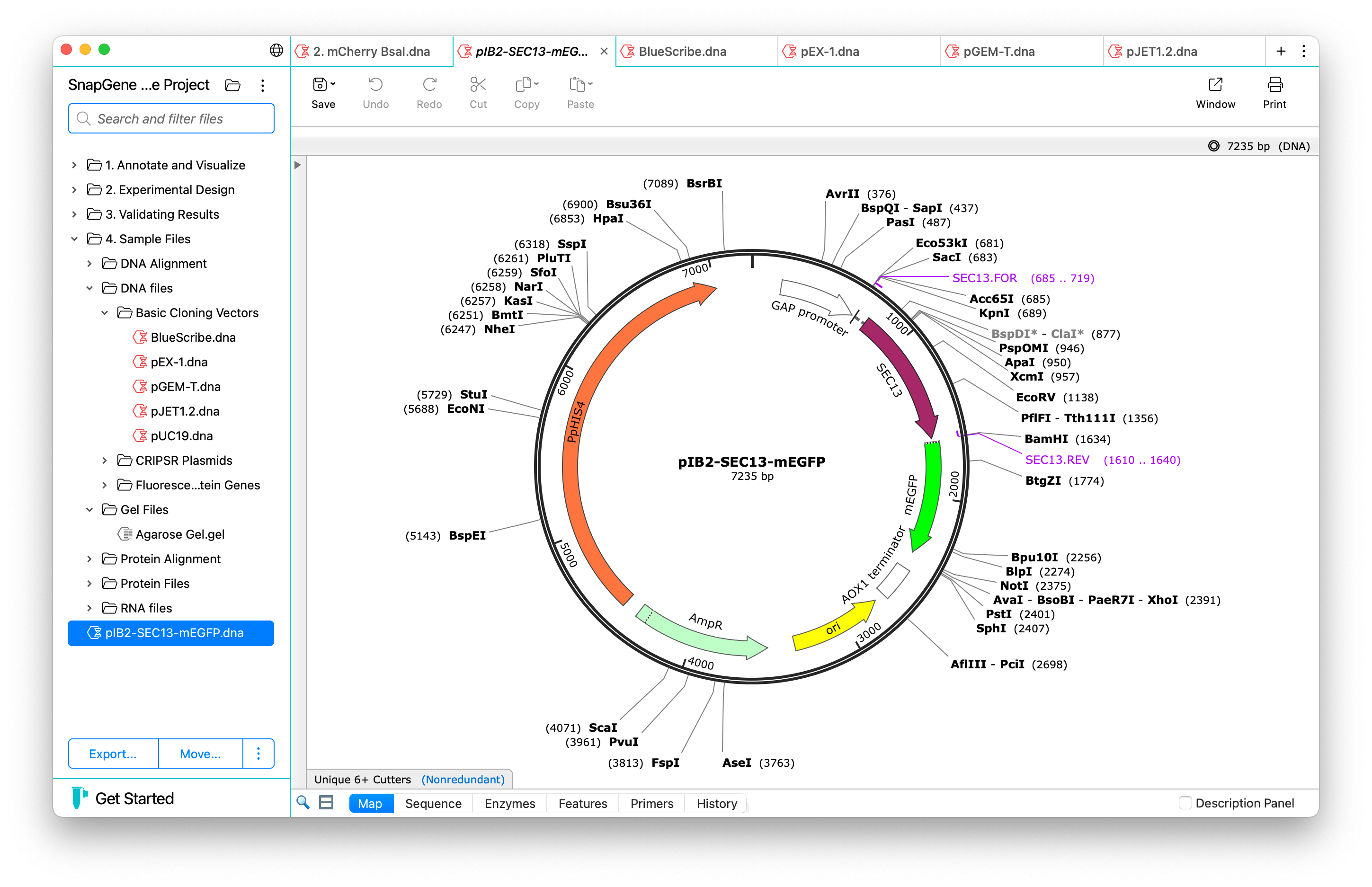 Discover What's New in SnapGene 7.0
SnapGene 7.0 introduces an updated look and feel with enhanced data management capabilities. Easily navigate files and folders with tabs, and perform sequence and metadata based searches for files directly from the new folder panel. Other enhancements include new primer insertion annotations and various usability improvements.