The students of today will discover the scientific breakthroughs of tomorrow.
We want to help. We offer free licenses to educators for their students using SnapGene in their course.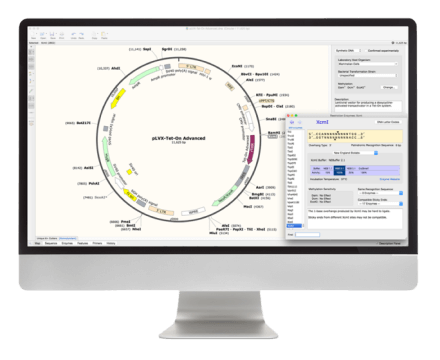 Help your students perform DNA manipulations
Accelerate learning with SnapGene's intuitive interface
Enable students to clone accurately
Enhance collaboration by sharing SnapGene annotated maps and sequences
Licenses available for student's personal computers
Plus it's easy to get for your course and completely free!
Bring the power of SnapGene to your classroom
FAQ
What is a SnapGene free course license?
We offer free licenses to students to use SnapGene in courses. The free course licenses are activated during the duration of the course and are available for students only. Once the course ends, the free course licenses expire.
What types of courses qualify for a free course license request?
Course offerings for undergrad courses of accredited universities and high schools. Courses must not exceed a 6 month period. Not all courses are eligible. Submissions are subject to review.
Who can request free course licenses?
Only course instructors can request free course licenses on behalf of their students. In order to be eligible for a course license, the course instructor(s) must have an active SnapGene subscription.
Who can use the free course licenses?
Only students can use SnapGene free course licenses. Free course licenses will not be given to instructors. If we suspect misuse of this license, we reserve the right to suspend access.