SnapGene Server
Provide beautiful map and sequence output in a web browser.
SnapGene format is rapidly becoming the industry standard for sharing plasmid information, and we wanted to make it even easier for companies and organizations to share plasmids online. So we created SnapGene Server.
With SnapGene Server powering your website, visitors can
View the beautiful map and sequence displays you expect from SnapGene
Adjust the map and sequence formats
Annotate common features
Annotate primer binding sites
Obtain a list of features
Obtain a list of primers
Obtain a list of restriction sites
Obtain a list of open reading frames
Convert between file formats
SnapGene Server is already powering the maps on our own website. You can do the same, or use JavaScript to customize in various ways.
Visitors Can Even Create Their Own Maps
Visitors to your website can upload sequences, and SnapGene Server will automatically generate interactive maps.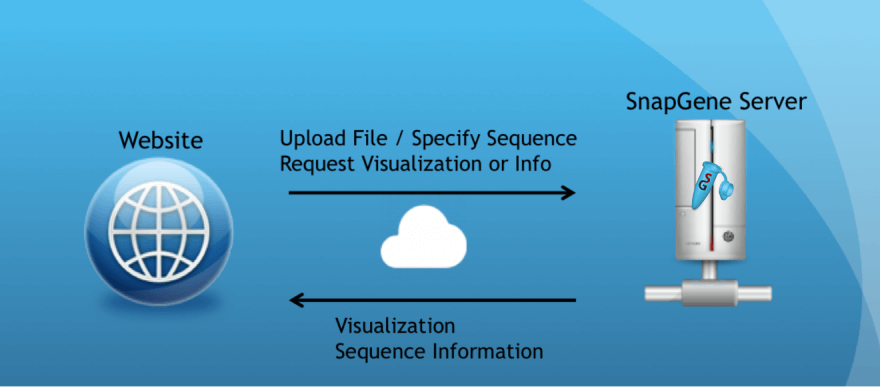 Import and Export Common Formats
No matter what program scientists use to plan experiments, they should be able to see their data in an easy-to-read map, so we've taken care that you can import* and export** common file formats.
SnapGene Server is a SAAS solution ideal for powering plasmid maps in ELN's or on customer-facing websites.
Get in touch for pricing and technical integration information.