Resources
Explore our educational resources to advance your knowledge of SnapGene, cloning and core molecular biology procedures.
Cloning Tutorials
Learn the steps required to perform the most common cloning techniques in SnapGene
Featured Content
Learn more about common molecular biology procedures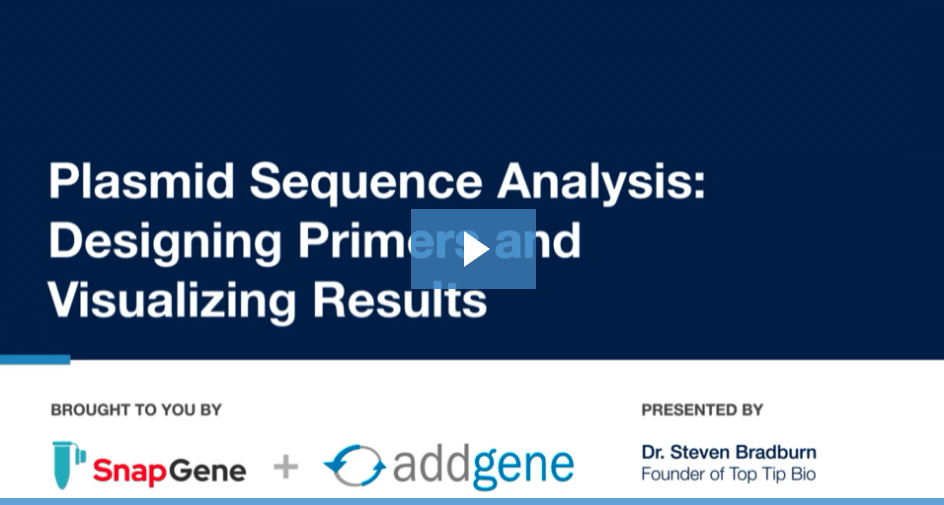 Plasmid Sequence Analysis
Tips on verifying your plasmids including designing primers for sequence analysis and visualizing your results.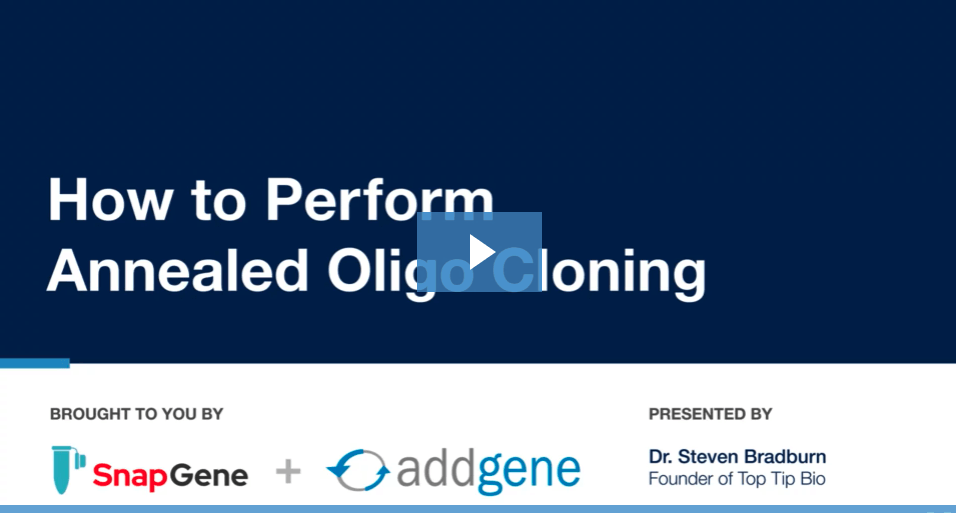 Annealed Oligo Cloning
Watch this video to learn how to add new restriction sites to the MCS of an empty vector with oligo overlap cloning.