Home » Resources » Plasmid Files » Qiagen Vectors » pQE-17
pQE-17
Bacterial vector for expressing DHFR fusion proteins. Similar to
pQE‑18
, but with a different reading frame after the DHFR.
To see this sequence with restriction sites, features, and translations, please download
SnapGene or the free
SnapGene Viewer.
Show Interactive Map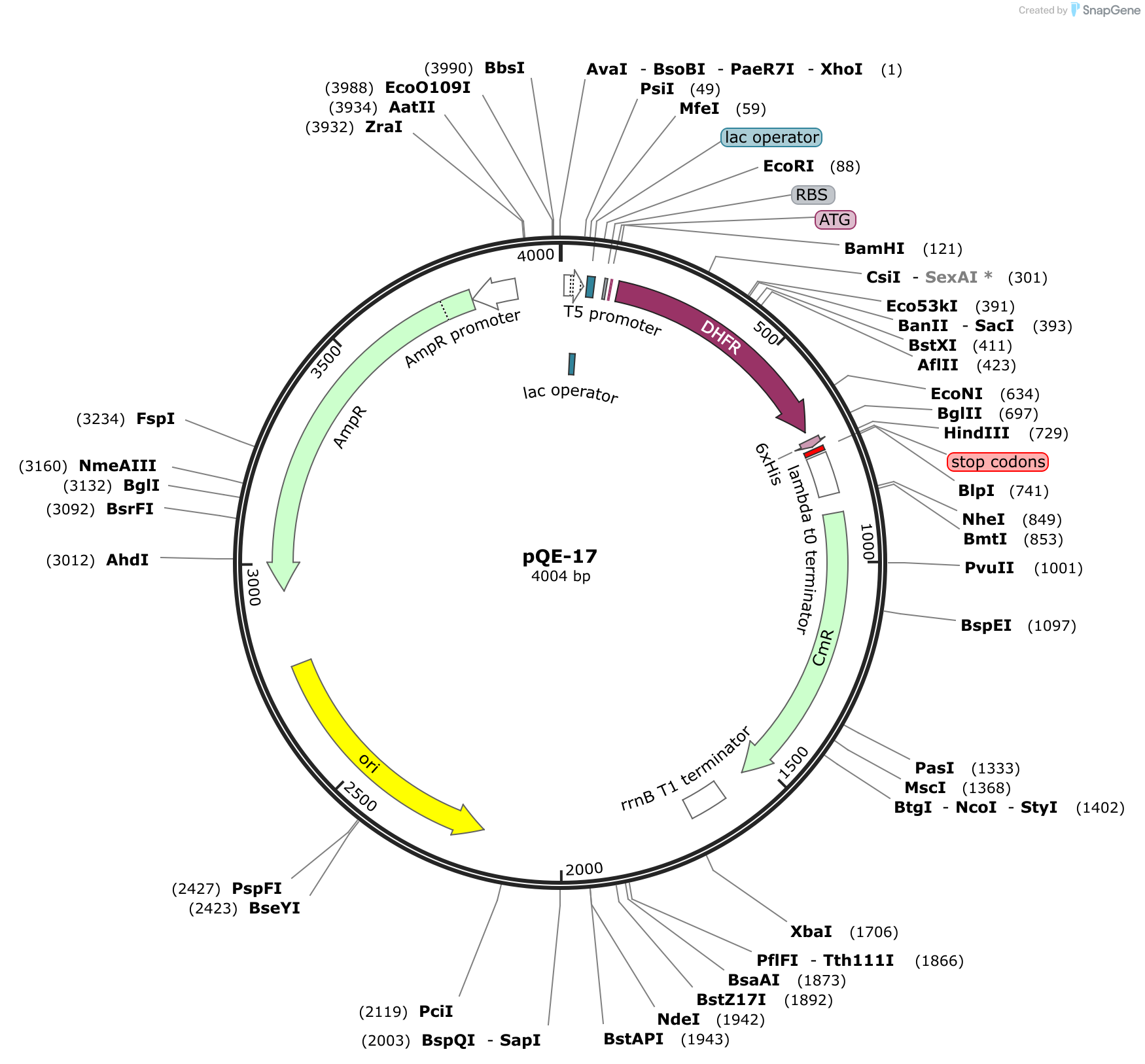 Individual Sequences & Maps
The map, notes, and annotations on this page and in the sequence/map file are copyrighted material.